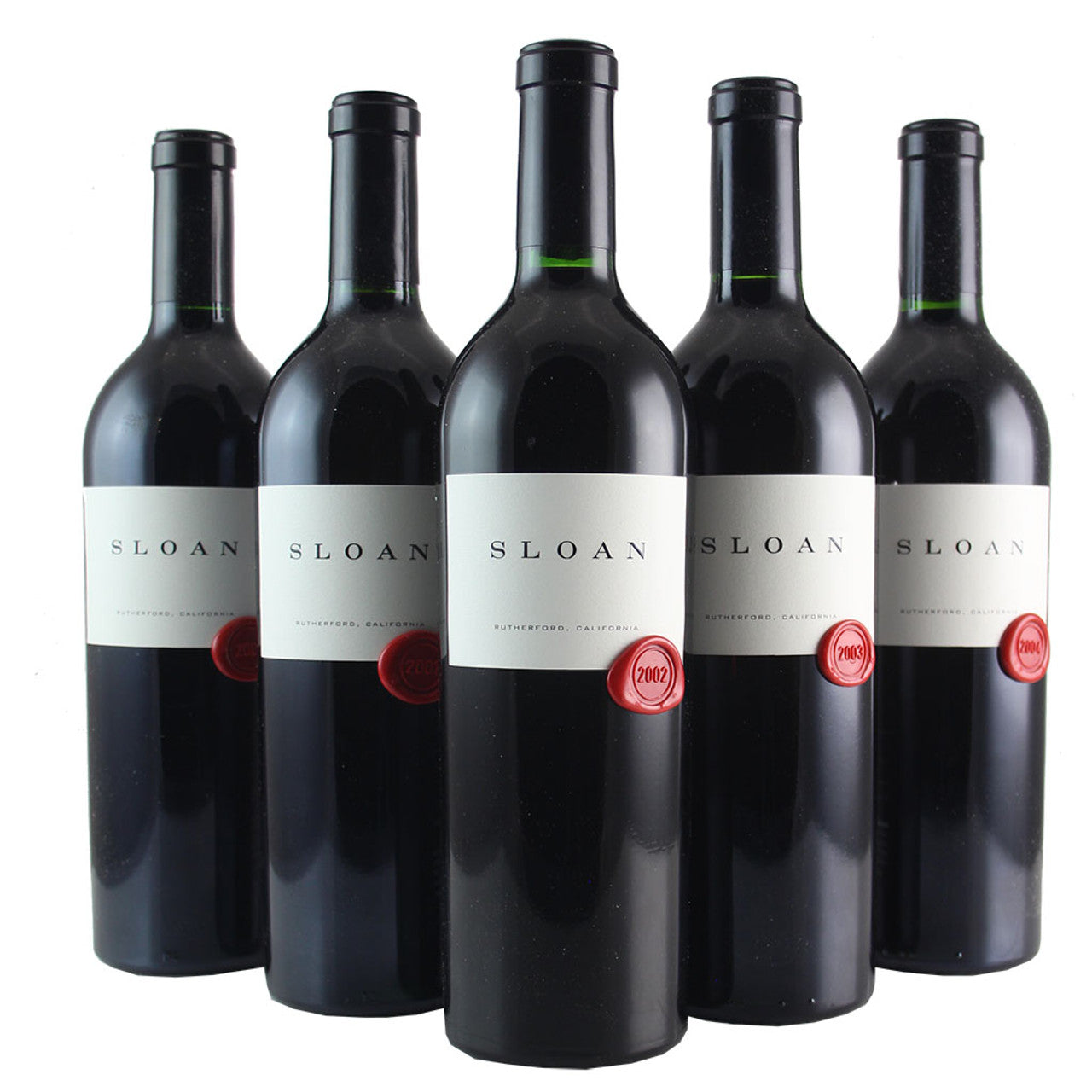 SLOAN COLLECTION
We at GRW absolutely love SLOAN.
You can find back vintage offerings that are a fraction of what current release is
currently going for (north of $700/bottle). If you love wines with immense
structure but tied in with amazing elegance, then you will love this wine from
any vintage. We do find similarities to those of Harlan Estate and BOND.
That may be due to Martha McClellan, the talented winemaker at SLOAN, being
married to Bob Levy, who is the winemaking director at Harlan. 
"Stuart Sloan's operation on a beautiful hillside just above Auberge du Soleil has taken off in less than a decade. They produce slightly more than 600 cases, but they hope to eventually reach 1,000 cases. This spectacular vineyard is treated like a spoiled child and Sloan boasts an
impressive winemaking team of Martha McClellan and globe-trotting
consultant Michel Rolland." - Robert Parker 
This collection below has loose bottles and original wooden cases that are priced the best in the country. Do not miss your opportunity to secure some of these Napa gems! 
SLOAN COLLECTION
Sell Your Fine Wines
Selling your wine shouldn't feel like it is a full time job. GRW provides liquidity to your collection. We make it easy for you to decide what to sell and when, so you get the biggest return on every bottle.
SELL YOUR WINE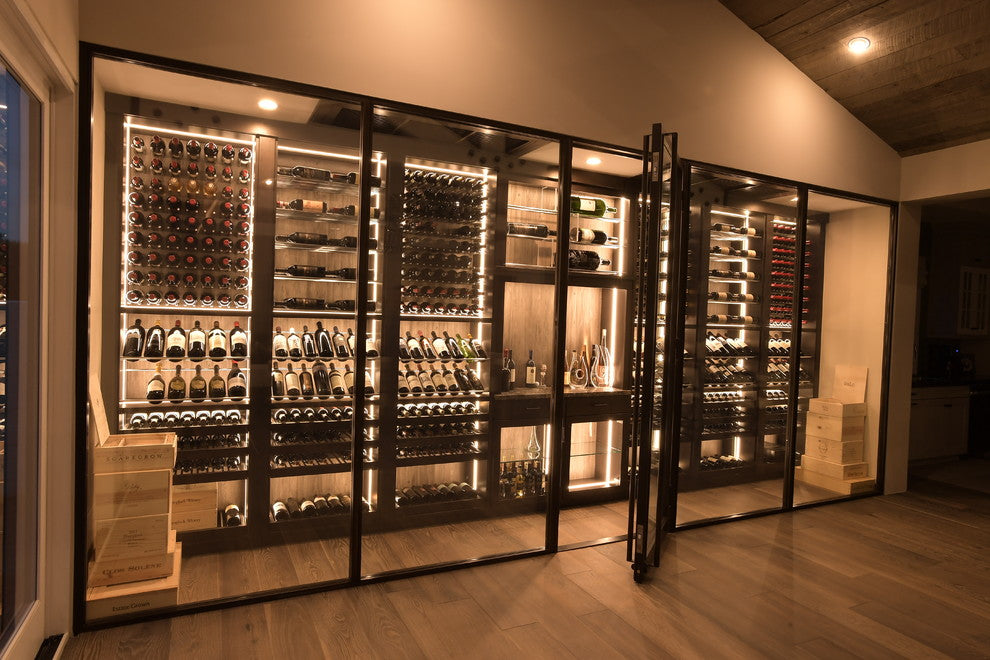 Protecting Your Investment
Our 6,000 sq ft warehouse is a temperature controlled facility in Carlsbad, CA maintained at 55 degrees with a state of the art cooling system.  GRW ships all wine via FedEx, GSO, or refrigerated trucks. We only use professional Styrofoam shipping boxes and during months with extreme weather, include thermo packaging to protect your wines.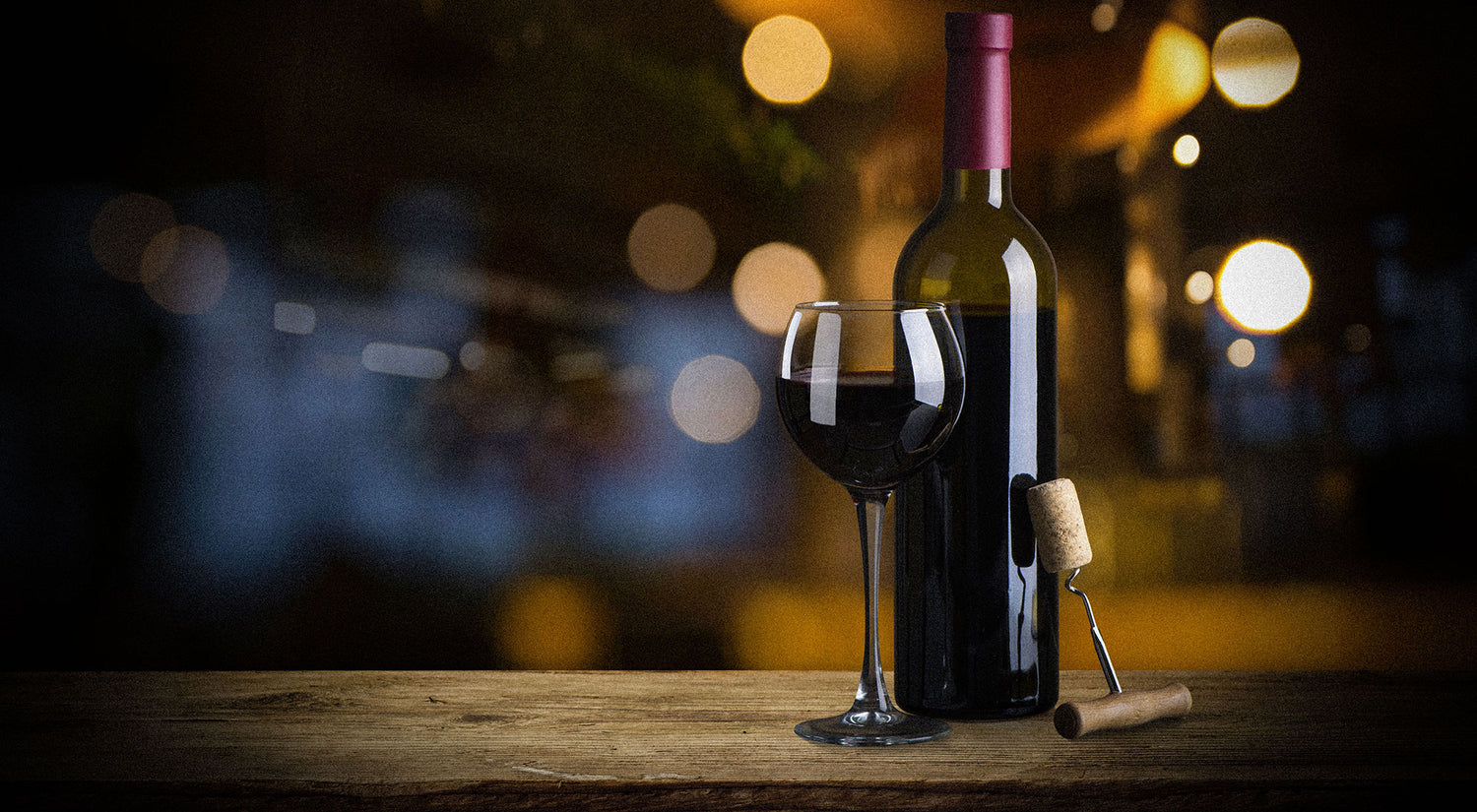 Wine is a Simple Pleasure
We believe the experience of getting a great bottle of wine should be as simple as enjoying one. Our team passionately curates exclusive and rare wines. Making exploring wines easy and pleasurable so you can spend more time enjoying the wine in your glass.